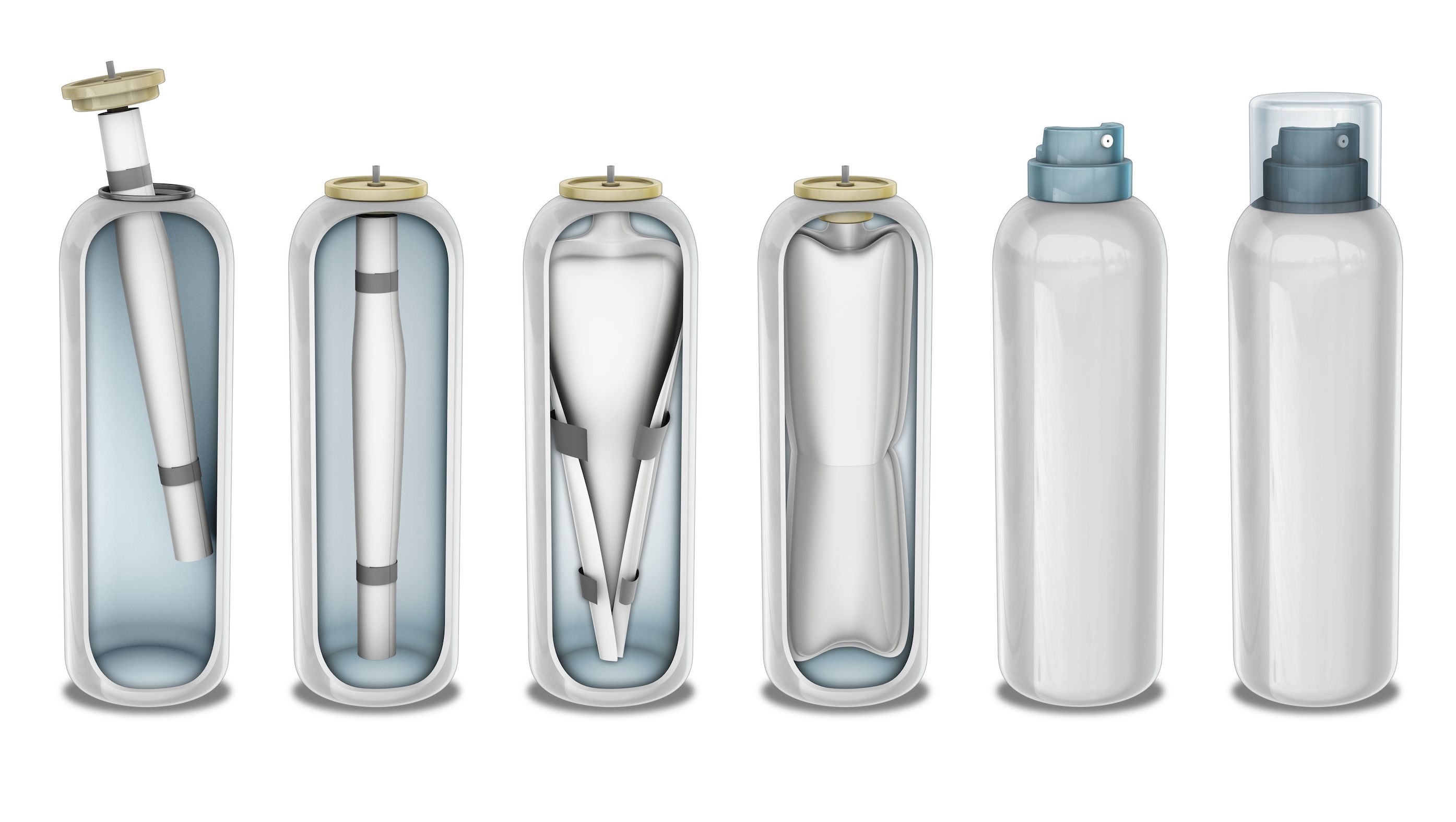 Benefits of Bag-On-Valve System
The multi-layer laminate bag offers a superior barrier and impermeability which eliminates the possibility of oxidation making it ideal for products of concern.
Total separation barrier between product and pressure (air or nitrogen), product is Hermetic sealed within the bag ensuring total product integrity protection.
No inhalation of gas issues (Huffing).
ONLY eco-friendly air or nitrogen is used.
Hygienic and Serializable.
99+% of product is evacuated.
Product can be sprayed from all angles; 360°.
Controlled dispensing.
Effective filling process.
Suitable for liquid and some viscous product types.
Can be used with standard actuators and all DOT approved, pressure rated containers.
The most environmentally friendly pressurized system, the GREEN alternative to aerosols.